How to use TERIOS P4-5S
Manuals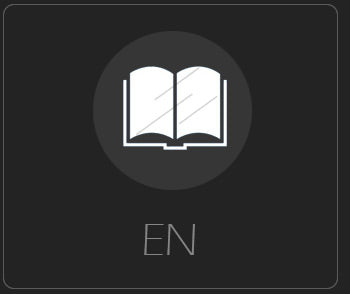 Tutorials
TERIOS WIRELESS CONTROLLER FOR PS4
HOW TO CONNECT?
Video Tutorial:
The first time you use a controller, you'll need to pair it with the system.
Turn on your PS4, connect the TERIOS controller using a USBcable, and then press the PS button on the controller, select a user.
When the controller is connecting to the console,the light bar glows in a uniquely assigned color,you can remove the cable and use the controller wirelessly.
* Up to four controllers can be used at the same time. If you want to use two or more controllers, you must register each controller separately.
* The light bar color that is assigned depends on the order in which each user press the PS button. The first controller to connect is blue, the second is red, the third is green, the fourth is pink.
Reconnect: Press the 'PS' button to turn on your controller, it will reconnect to PS4 system automatically.
FAQs
Q: How to reset?
A: If your controller won't pair, won't respond, or is displaying a flashing light, You'll need to reset the controller. To do that, just use a small tool and push the reset button. This will prompt the controller to resync.
Q: How to Use Turbo?
A: Hold turbo and press the button you want to assign it to, then let go of turbo. Like if you assign turbo to A, it'd have the effect of pressing the button constantly, and you just need to hold it down. The Clear button stops all turbo settings.
* The turbo feature is available for the fire buttons (A, B, X, Y, L1, L2, R1, R2)
* The turbo feature has only one speed. (No speed adjustment)
Q: I'm having a problem using the Headset Jack.
A: Please make sure if you have made the setting correctly
Step 1, go to your system.
Step 2, Select Settings > Devices > Audio Devices.
Step 3, Select Output to Headphones > All Audio.
Make sure the controller's volume is turned up. If you still failed to get it solved, just get in touch with our Customer Support. We'll try our best to respond to you and help you out within 24 hours.
Q: Will this connect to PC via Bluetooth?
A: I'm afraid not. To use the controller on PC, you'll need to use it wired via the USB cable(Provided in the packaging)